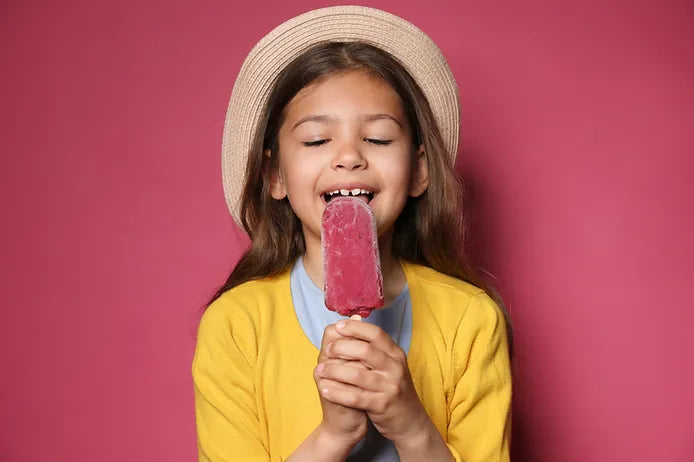 When your child goes to school, they will become exposed to new foods, which is a good thing. However, this may sometimes undo some of the healthy eating practices you have encouraged. This is difficult to avoid but continuing your healthy family meals at home will help avoid unhealthy eating habits to form.
What to Feed your School-Age Child
A healthy breakfast is vital to kickstart your child's day by waking up their metabolism. Research shows that children who skip breakfast are more likely to be overweight, usually due to your child getting hungry and eating more later in the day or eating unhealthy snacks to make up for their missed meal. Mornings can be a hectic rush for families, and you may be pressed for time, but breakfast can be quick, easy and healthy, to provide the required energy your child needs for the day.
Most schools give children the option of bringing their food from home or eating in the school tuck-shop/cafeteria. Food from tuck-shop has generally improved in nutritional value, but it is probably cheaper and healthier to send your child to school with a packed lunch from home.
Basic Nutritional Needs & Suggestions
Protein: essential for physical growth and helps develop strong and healthy children. Offer peas, lentils, tofu, tempeh, soybeans, eggs, fish, chicken, meat, milk, yoghurt and cheese.
Calcium: vital for building strong bones and teeth, promoting nerve and muscle function and converting food into energy. Offer milk, cheese, yoghurt, tofu (check the label as calcium content varies depending on the brand), spinach and leafy green and wholegrain bread.
Fruit & Vegetables: Nutrients, Minerals and Fibre which is vital for healthy bodies inside and out. Offer green veggies, carrots, sweet potato, tomatoes, spinach, cucumber, zucchini …. the list goes on, the more the better!
Starchy Carbs: provides energy and high in fibre. The more fibre they contain, the slower the burn. Offer fibre-rich bread, quinoa, wholegrain or brown rice, couscous, pasta, cornbread, pancake, low sugar cereals and whole oats.
Unsaturated Fats: these 'good' fats play a vital role in building brain and nerve cells. They help children's bodies produce good cholesterol and aids in blood circulation. These fats are found in fish (tinned or fresh), avocado, green leafy vegetables, nuts and seeds, lean meat and cold-pressed vegetable oils such as olive, canola, sunflower or grapeseed.
Water: the cheapest and healthiest source of fluids. Most tap water is fortified with fluoride for strong teeth.
Suggested Daily Servings for a 5-8-year olds
1 1/2 serves fruit (1 serve = 150g/350kJ).
4 1/2 serves vegetables (1 serve = 75g/100-350kJ).
1 1/2 serve eggs, tofu, seeds, nuts, legumes, beans, poultry, meat or fish (1 serve = 500-600kJ).
2 serves dairy - reduced fat where possible (1 serve = 500-600kJ).
Providing good food and healthy eating habits will lay the foundations for your child's lifelong attitude towards food. Healthy nutrition not only promotes optimal health and wellbeing, but it also reduces the risk of diet-related conditions and the risk of chronic disease. Food is necessary for survival, but it can play a wonderful positive role in children's lives too, and the possibilities of creating easy, delicious and healthy food are almost endless.
raisningchildren.net.au. (2018, December 13). Healthy food for school-age children: the five food groups. Retrieved from https://raisingchildren.net.au/school-age/nutrition-fitness/daily-food-guides/school-age-food-groups
raisingchildren.net.au. (2018, December 13). Healthy eating habits for kids. Retrieved from https://raisingchildren.net.au/school-age/nutrition-fitness/healthy-eating-habits/healthy-eating-habits
---