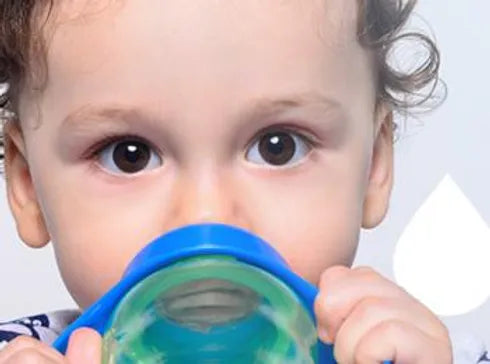 Did you know? Offering sugary drinks to your baby adds extra calories to the diet and can negatively affect their teeth health? Offer water in a cup instead.
Setting a good example
The drinks you offer your baby can have a huge impact on the amount of energy they consume. Sugary drinks, such as juice, sports drinks, and soft drinks, also take up valuable space in their little tummy, crowding out vital breastmilk, water, and nutritious foods. The only beverages your baby needs are breastmilk and water. Babies continue to benefit from breastmilk for their energy and nutrient needs. Water is also important as it is involved in practically all body functions. And now that your baby is moving toward that 1 year mark, they may be learning that, besides breastmilk, water is their drink of choice.
How to be a sugar detective
Although we have been clear on the preference for offering breastmilk or water only, sugar can often sneak into drinks, disguised as something else. Be prepared when you go shopping—make sure you know the suspects to look out for in ingredient lists.
Sweet offenders
While fruit juice does contain naturally occurring sugars, fructose, juice is not necessary in your baby's diet. Offering whole fruit is a better option. If you do decide to offer juice at a later stage, select 100% juice, offer juice in a cup with no more than 120ml a day, and make it part of a meal or snack. You can also dilute it with water, so it's not so sweet.
Shop smart
Always read the ingredients list. Here is a list of added sugars you may see on an ingredient list. When you next go to the supermarket, take this list with you and use it as a guide. If you see any of these ingredients on the packaging of drink items you are planning to buy, you may want to discard that item altogether, and stay with water, the healthier alternative.
Common added sugars:
Brown sugar
Corn sweetener
Corn syrup
Dextrose
Fruit juice concentrates
Glucose
High-fructose corn syrup
Honey
Invert sugar
Maltose
Molasses
Raw sugar
Sucrose
Sugar
Syrup
Source: https://www.nestlemumandme.com.au/4-6-months/healthy-hydration
---