Tuna and Veggie Pasta Bake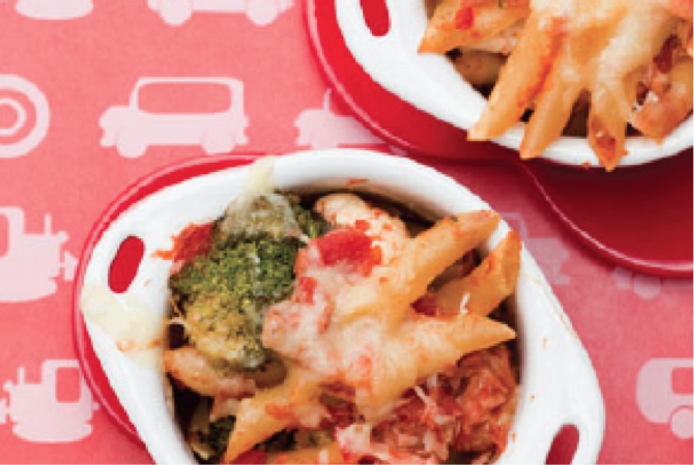 450 g canned tuna, drained (about 1 large can)
500 g penne pasta
450 g diced canned tomatoes
1 carrot, peeled and diced
1 sweet potato, peeled and diced
ó broccoli head, washed and cut into small pieces
ó cauliflower head, washed and cut into small pieces
200 g mozzarella cheese, grated
How to:
Preheat oven to 180⁰C. Add pasta to a large pot of boiling salted water. Cook pasta until tender and drain. Transfer to a large bowl.
Stir 1 teaspoon of olive oil through the pasta to stop it sticking together. Steam the carrot and sweet potato.
Add all the ingredients, except the tasty cheese, to the bowl of pasta and combine well. Transfer to a baking dish and sprinkle with tasty cheese.
Bake for 30 minutes.
---