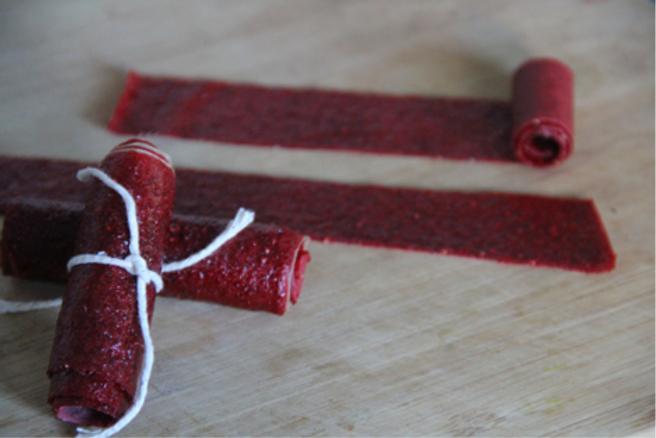 Ingredients:
5 large apples
1 punnet strawberries
1 cup water
Method:
Pre heat oven to 120c.
Peel and core the apples and slice thinly. Halve the Strawberries.
Cook fruit in a covered saucepan with 1 cup water and cook until soft.
Remove from heat and puree with a stick blender until smooth.
Line a tray with baking paper and pour the fruit mix evenly onto the tray.
Bake in the oven with the door propped open.
This dehydrating process can take anywhere from 2 hours to 10 hours depending on the type of fruit and the level of moisture left in the mixture.
After dehydrated fully, slice and roll up in cling film to keep.
Fruit Leathers
The Organised Housewife. (2014, February 14). Apple fruit leather. Retrieved from https://theorganisedhousewife.com.au/recipes/apple-fruit-leather/
---