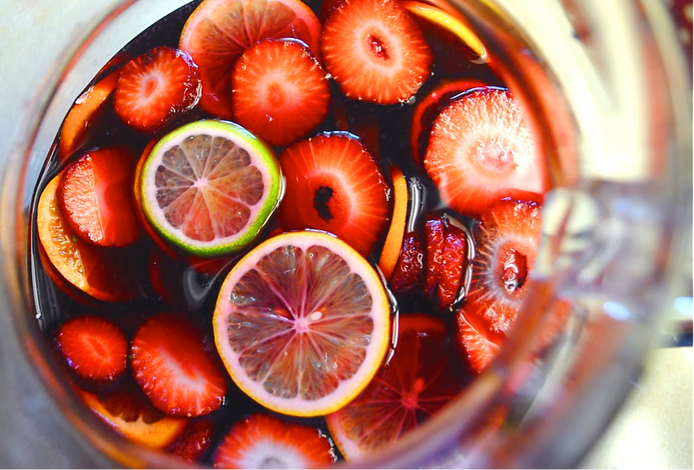 What you need:
1 Bottle of red wine
1 Lemon cut into wedges
1 Orange cut into wedges
1 Lime cut into wedges
2 tbsp sugar
1 cup orange juice or lemonade
2 Shots of gin or triple sec
1 Cup of raspberries or strawberries (may use thawed or frozen)
1 Small can of diced pineapples (with juice)
4 Cups ginger ale
How to:
Pour wine into a large pitcher and squeeze the juice wedges from the lemon, orange and lime into the wine.
Toss in the fruit wedges (leaving out seeds if possible) and pineapple then add sugar, orange juice and gin.
Chill overnight if possible or
Add ginger ale, berries and ice just before serving.
Sunset Sangria
Cross, N. (2011, August 24). Sangria…yes please! Retrieved from http://beachhouseinthecity.blogspot.com/2011/08/sangriayes-please.html
---