Friday Night Takeaway At Home - Honey And Soy Chicken Wings!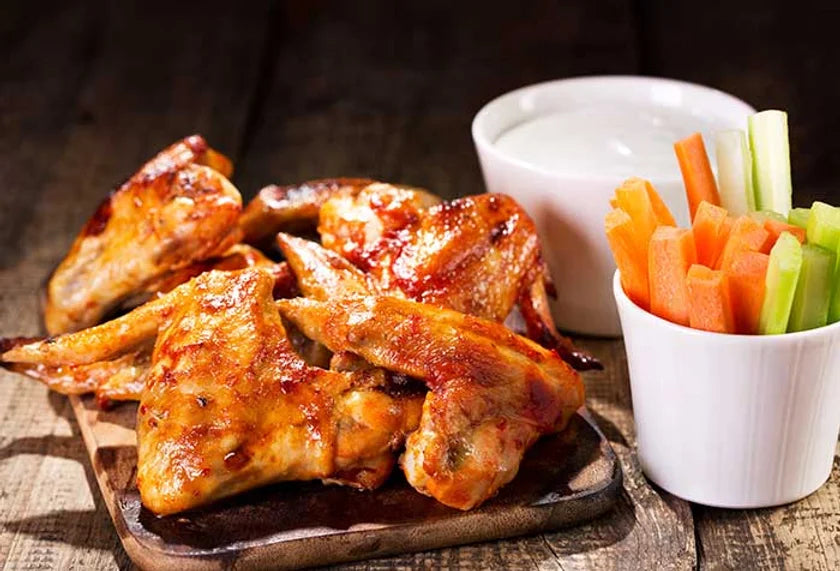 Who loves chicken wings? We love chicken wings!
I love this honey soy chicken wings recipe as I can throw the wings into a container the with marinade the night before I am going to cook them. Then it's as simple as popping them in the oven when I get home the next day after work, much easier (and cheaper) than driving down to pick up fish and chips!
Ingredients
Chicken Wings - 24
Soy Sauce - 1/4 Cup
Honey - 1/4 Cup
Sweet paprika - 2 teaspoons
Garlic - 2 cloves, crushed
Salad or Potatoes - Whatever you choose to accompany
Instructions
Place the chicken in an ovenproof baking dish
Combine soy sauce, honey, paprika and garlic in a jug.
Pour soy sauce mixture over chicken and toss to coat evenly.
Cover with plastic wrap and place in the fridge for 3 hours. If you can leave over night then even better as this helps to develop the flavours.
Preheat oven to 200 degrees Celsius
Bake chicken in preheated oven, turning occasionally, for 30- 45 minutes or until golden brown and cooked through.
Remove from oven and serve with your favourite sides
TIP: Also great with rice and a basic greens yum!
Source:https://mumspantry.com.au/honey-soy-chicken-wings-friday-night-take-away/
---