Planning Your Baby Shower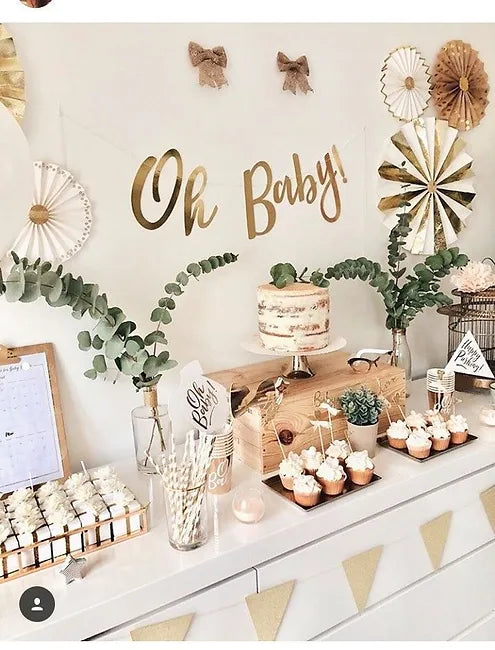 The darling decorations, the platter of pretty sweets, the perfectly polished nappy cake, the assortment of baby-themed games – there is so much to love about a baby shower! Here's how to indulge in a special day for you and your bump.
Where to party?
Many restaurants offer a high tea option for expecting mothers which may be a good idea if you're not keen on hosting a part at home. They take care of venue, the food, the drinks, possibly even the cake.
For a more budget-friendly option, why not host an outside shower at a park or in your backyard?
Invites or e-vites?
We would recommend sending e-vites. Not only are they more affordable (aka FREE) but they are also better for the environment. Or, you can always make a Facebook event to keep track of all RSVPs.
Themes to try
Theming a baby shower is so much fun and there are countless options out there. How about a baby "shower" shower complete with raindrops, rubber ducks, rainbows and clouds? Or a nautical Ahoy, It's a Boy party if you're expecting a boy. We also love anything animal-themed – jungle, farm, under the sea. Or how about something boho or western inspired?
Decorate and create
You'd be surprised how great DIY decorations can look. Kmart and BigW have a massive selection of party decorations including balloons, garlands and party favours.
Source: www.mumcentral.com.au
---