Last minute Easter travel ideas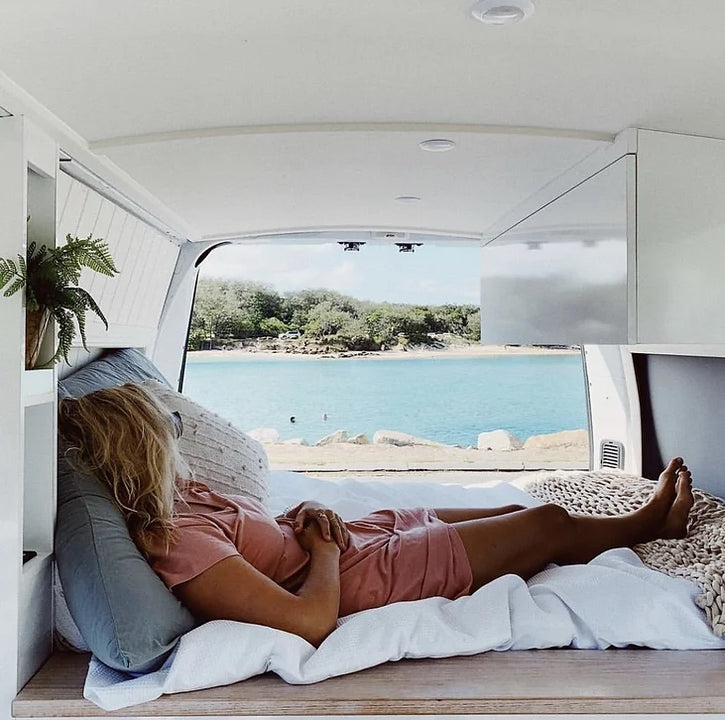 We don't want to jinx it, but it looks like we might actually get to travel these Easter holidays. Community transmission is virtually non-existent (let's keep it that way!) and borders all over Australia are opening up. So, where will you jet off to first?
If you've left your plans to the last minute for fear of having to pay another cancellation fee, give one of these ideas a try.
Head west
It's no secret that the coastal cities in South East Queensland steal most of the spotlight, but that suits locals in Toowoomba – and beyond – just fine: they get to enjoy their outback oasis in relative peace and quiet. From seeing where real, actual dinosaurs once roamed the earth to exploring Betoota, the ghost town that inspired Australia's most popular satirical media outlet, heading west promises a family holiday like no other. Looking for specifics? Inspired by the recent #RoadTripPledge campaign to support rural towns struggling after the bushfires and economic crisis left by COVID-19 – we shared three Queensland road trip ideas to get you started. We also shared the top educational road trip stops, if you're looking to continue the learning through the holidays!
Get a southern city fix
Sure, you could totally visit Sydney or Melbourne this Easter – but why not take the opportunity to experience an Aussie city that's a little less talked about… like, say, Adelaide? The jewel in South Australia's crown is one of our country's best kept secrets: whether you're waving at pandas at the Adelaide Zoo, cheering on the Adelaide Crows or Port Adelaide at an AFL game or getting out of town to explore the wonderful wineries, you'll leave with a newfound appreciation for the city. Alternatively, you could really embrace the cold and head to Tasmania. It's fast becoming one of Australia's most covetable destinations, and for good reason: where else can you see wow-worthy art, climb incredible summits and explore dark histories (both old and recent) all within driving distance?
Or a northern one
Townsville? Cairns? Even Darwin, if you've got a week to spare? There are so many wonders to behold when you venture north. From the Great Barrier Reef and the Cassowary Coast, to the many crystal clear rock pools and waterfalls, it's no secret that Queensland's northernmost regions are a tropical paradise. There are so many adventures to be had – from hot air ballooning to mountain biking, white water rafting to zip lining over crocodiles at the Cairns Wildlife Dome. If you're staying along the Queensland coastline, you'll want to ride the Spirit of Queensland train. But, if you're planning on flying even further afield to the Northern Territory, your trip will certainly be worthwhile – seeing the sunrise over Uluru and riding camels through the desert are among the many things you can do in the Heart of Australia.
Camp or van
You know we love a good camping holiday here at haven, and the Easter holidays are the perfect time to adventure off the grid. Opting to pitch your own tent? A few of our favourite spots include Double Island Point, Maleny and just about anywhere on North Stradbroke Island – but wherever you end up, make sure you bring these recipes along with you! For the glampers among us, you can't go past Suffolk Beachfront or Hideaway at Cabarita. On the other hand, if you're looking for a more transient getaway, just add wheels! We love hiring a Little Camper Co. van and hitting the open road, and have listed plenty of ways you can get a slice of #vanlife right here.
Stay-cay close to home
Still not game to roam too far from home? We don't blame you – that's why we're looking forward to a staycation or two this year! We're lucky to be blessed with some of Australia's best family accommodation here on the Gold Coast, from 'paradise for kids' Paradise Resort, with its two water parks, on-site ice skating rink and delicious dining options, to Sea World's Nara Resort, where you can take on scream-tastic rides and swim with sea creatures all in a day. Those looking for a luxurious stay-cay will love lounging by the large pool, indulging in the day spa and enjoying the surrounding shops and restaurants at Sanctuary Cove's InterContinental Resort.
Source: https://www.havenmagazine.com.au/last-minute-easter-travel-ideas/
---