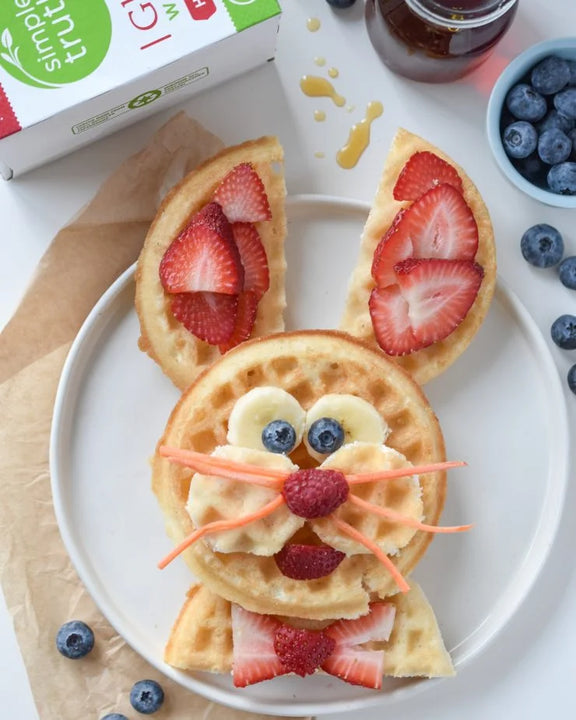 Make Easter Bunnies out of frozen waffles for an easy, healthy, and fun springtime treat! A face decorated with fresh fruit on top of gluten free waffles, this is a breakfast that is sure to start your kids' day off right.
INGREDIENTS
3 gluten free frozen waffles
3 strawberries, sliced, for the ears, mouth, and bow tie
2 slices of banana, for the eyes
2 blueberries, for the eyes
1 raspberry, for the nose
shredded carrots, for the whiskers
INSTRUCTIONS
Toast 3 frozen waffles.
Slice one waffle in half and use for the ears. Slice another waffle in half and use 1 part for the shoulders and then cut out 2 circles for the cheeks.
Add the strawberry slices and place on top of the ears to fill in.
Assemble the face and bow tie.
---