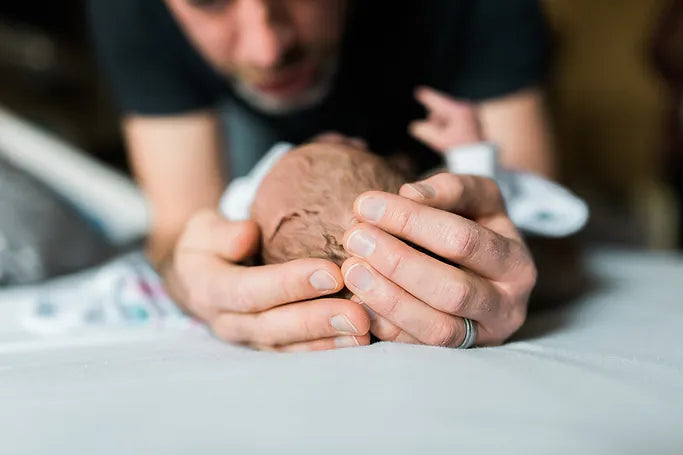 Congratulations, you are going to be a father!
Being a father, particularly for the first time, is often described by many dads as the most amazing experience of their lives. However the news that you are about to become a dad can be scary. You are about to embark into a new phase in your life, which as you know it, is going to change. While mothers experience motherhood the moment they discover they are pregnant, the reality of being a father sometimes arrives at a later period, and often does not hit home until the day you hold your child in your arms. It is then that you are likely to feel overwhelmed at how such a tiny person can evoke such deep emotions and bring such joy to you, and everyone around them. The best way to start is to be pro-active, informed and get involved. Learning as much as you can from pregnancy through to birth and beyond is a good idea, after all you and the mother of your child are both in this journey together. Find our what's happening to your partner physically and emotionally to better understand and prepare yourself (there's going to be some odd requests and cravings!)
It is a good idea to read articles together online, attend as many prenatal appointments as possible, discuss your plans to help set up the nursery and announcing the big news.
Try and be honest and tell your partner how you feel – perhaps a mix of shock, anxiety and eagerness or clueless about what to do but excited about the baby's arrival. The more you share positively, your partner will appreciate knowing your thoughts and that you are thinking about this "new role"; as first time parents it is likely she is just as clueless about where to start.
A father's protection has a strong influence in a child's life. A father is often a son's first hero, and the role you play in the eyes of your daughter will subconsciously become the role she might expect of her husband later in life.
Your parenting values, how present you are, how you discipline your child and protect them from harm, how you communicate with your partner and people around you – all influence how your child will grow to be a part of society later in life.
Remember no matter how daunting the role of first time fatherhood may be, take it all one step at a time and cherish every moment.
---