5 Parenting Hacks to Make your Life Easier & your Children Happier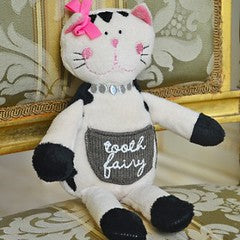 Parenting children can be the greatest joy in your life but that does not mean it is not a lot of work. 'Life hacks' have surfaced in the last year as a fun way to pass along wisdom for how to make your life easier. While it may be fun to know that you can use bread clips to save the toe piece from coming off of your flip flops, these parenting life hacks hold slightly more weight as they can not only make your children happier or increase your efficiency in doing work while wrangling children, but it also can keep your children safe.
1.
Put Sprinkles on it.
Healthy morning fruit smoothies for kids become a fun, colorful treat if you put sprinkles on top. You can even find, or make, rainbow sprinkles that are free of food coloring and corn syrup so you have nothing to feel guilty about.
2.
Footprints.
If you trace your child's feet, you can go shoe shopping for them and find shoes that fit without needing them to tag along.
3.
Monster Spray.
If your child is afraid of monsters, decorate a plain spray bottle to represent 'Monster Spray.' Spray a squirt of water under the bed and in the closet before they go to bed to get rid of those nasty little buggers!
4.
Tooth Fairy Money.
Coat your money in glitter before you slip it under your child's pillow. This special, glittering money will prove the authenticity of the fairy and they'll love the surprise.
5.
Brand Them.
As you prepare for a day in crowded places like the airport, amusement park, or busy mall put temporary tattoos on your kids. At
www.tottoos.org
you can purchase easy application temporary tattoos that direct you children's finder what number to call if they get lost. It's always best to prepare for the worst case scenario and your kids will enjoy getting tatted up.
---