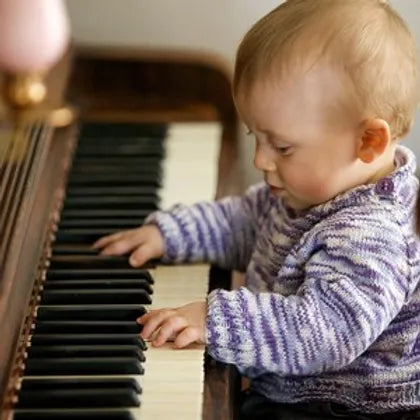 Kids love music – it helps develop their sense of rhythm, language, movement and coordination. Exposing children to music can have a positive influence on their brain development, encouraging them to count, keep time, understand repetition and enhance their fine motor skills. All while dancing and singing and having fun!
Music is a great way to encourage creativity in children. For example if you take a well know song such as Twinkle Twinkle Little Star, you can have your child help you change the words around to make whatever song they like to the same melody. Singing to the tune of a song can help children move from one task to the next – replacing "Old Macdonald had a farm" with "now we are going to eat our lunch, ee ii ee iii ohhh" is a fun way that could help make transitions easier.
Music is being used more and more to teach children with special needs. It has proven that it can be an effective way of assisting with speech development, cognitive understanding and social skills.
Musical instruments can play a huge role in encouraging musical development, as most kids love making plenty of noise! Whether you make drums out of upside-down containers, or give them a ukulele to strum, most kids will appreciate the opportunity to make a racket, and you never know, you could have a child prodigy on your hands!
---