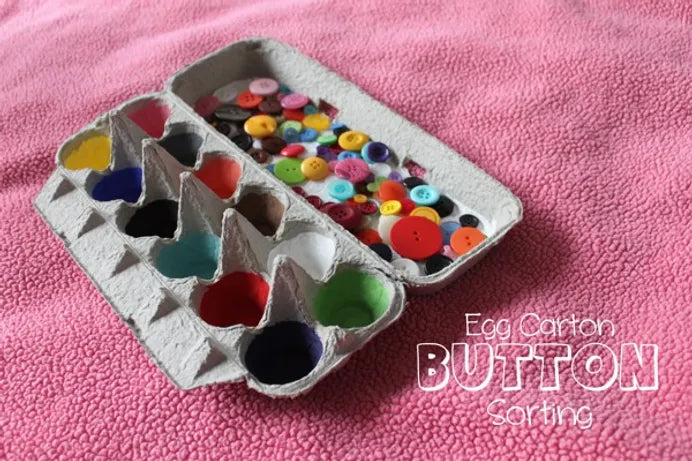 Photo source: mamapapabubba.com
Make learning colours fun with easy activities to do at home with your kids, with materials you can find around the house! Help them understand, remember, and most importantly play and have fun!
One of the simplest was to explore colours is by sorting coloured balls, lids, buttons, pom poms or whatever you can find in bright colours! Lay out the materials with the colours all mixed together, and ask your child if they can put the same coloured buttons or balls into separate containers (eggshell cartons work great!).
Another fun and easy activity is to place coloured paper on the floor and see if your child can place the right coloured materials on the matching paper. Its simple but effective, helping them learn while practicing their fine motor skills at the same time.
Colourful sensory learning with jelly/paint is also hugely popular both at home and in day care centres. Kids generally love getting messy, they love bright colours and they love anything hands-on. So lay some plastic under their play bench and give them some squishy colours to play with!
Making coloured jelly provides loads of squishy fun, whether they keep all colours separate or combine to make new shades, this is always a hit with the littler kids. For children who aren't a fan of getting messy but still enjoy the feeling of sensory play, you can place some paint in a ziplocked bag for them to poke and smoosh without getting a drop of paint anywhere!
---