DIY Paints & Feather Brushes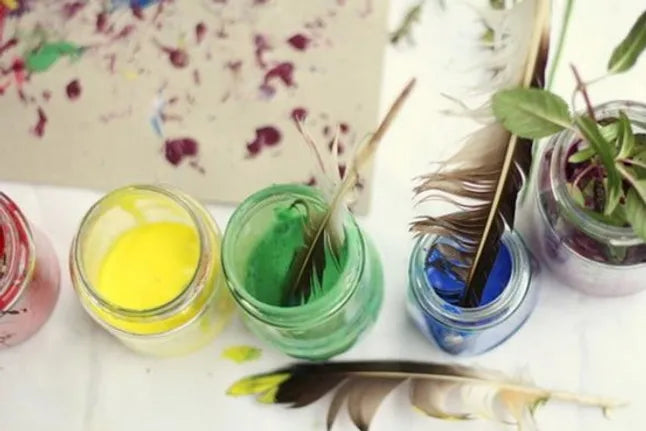 What you will need
1 Tbsp Cornflour
1 Tbsp Cold Water
1 Cup Boiling Water
Various Food Colourings
Small Clean Paint Pots/Cups
How to
Mix cornflour and cold water together until it is a creamy consistency.
Add Boiling Water and stir until thick (if it doesn't thicken put it in a small saucepan and bring to the boil, stirring constantly)
Divide into small Paint Pots/Cups and add few drops colouring to each and start painting!
Crafty Tip: You can use feathers or soft leaves from the garden instead of paint brushes!
---